Summer School organized by:
WATER is the cradle of the humanity.
In any form ever: as an ocean, river, lake or water hole,
the water presence made possible the life and supported the human settlement.
Beyond life support, water means mobility, communication, hygiene and security.
Such a comprehensive medium inspired along the history and across cultures
the idea of LIVING on the WATER.
Our blue planet is 71 % covered and until the mantle soaked by water.
DAC 2015 SUMMER SCHOOL
Along this Summer School, next to Danube, the 3000 km
West-East water axis of Europe,
we will investigate the experience, explore the potential
and develop ideas related to the topic:
LIVING on the WATER.
THE EXPERTS
The Summer School will start with Key Note Days by four experts in creative thinking,
each of them introducing his own focus and approach to the topic,
and comprise creativity sessions, speculative thinking within the project teams.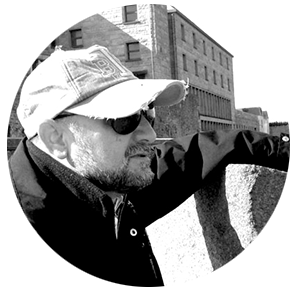 Prof. George Teodorescu,
Germany
- Chairman of the Danubius Academic Consortium – DAC.
- Head of the Institute for Integral Innovation
EXPERTISE:
Professor for Integral Innovation / Author of the Integral Innovation Theory / International expert for Innovation Education and Innovation Consulting / Think Tank moderator / Key Note Speaker.
MEMBER OF:
– Scientific Board Member of LVI- BW,
Germany (since 2008).
– Executive Board Member of ICSID, 2001- 2005
- Head of the Master Program of Integral Innovation, at the State Academy Stuttgart SAdBK, 1992 – 2012
– Visiting Professor of the Bergische Universität Wuppertal, 2013-ongoing
- Visiting Professor of the Beijing Institute of Technology BIT, 2001-ongoing
PROJECTS AND COLLABORATIONS:
Trumpf, STIHL, Singulus, DuPont, HSE Hamburg, ABUS, Zeiss, THW, Metabo, MiraeTech, among many others.
Dr. Predrag K. Nikolic,
Novi Sad
An interactive media artist and designer who plays with interactivity and its creative potential within multimodal environments. In his artistic and research work he tries to explore the connection between interactivity, perception and creativity as well as to investigate interfaces design concepts, which could break constrains affected by usage of conventional computer desktop environment we control with keyboard and mouse.
Range of his work includes interactive art installations such as MindCatcher-Essentiality, MindCatcher-Universality, MindCatcher-I, Universe, InnerBody as well as commercial interactive design installations such as Ciklosol, Footbalinea Paradoxscope, etc.
At the moment Dr. Predrag Nikolic works as an Associate Professor at the Faculty of Digital Production, EDUCONS University. Besides his academic, he also has a very dynamic industrial career through which he served as interactive designer and digital media strategist for clients such as: CSA, Vodafone, Telenor, The Coca-Cola Company, Sarantis, KRAFT, Credit Agricole Bank and many others.
Prof. Kosta Krsmanovic,
Belgrade
- Vice-Chairman Danubius Academic Consortium
- Full Professor of Industrial Design (since 1998),
– Industrial Design Department, Faculty of Applied Arts, University os Arts in Belgrade, Serbia
EXPERTISE:
- Long term experience in educating industrial designers, organizing and judging design competitions, establishing and realizing design workshop and exhibitions;
- Experience in researching and developing innovative design in cooperation with industry;
MERMERSHIP:
- Member of ULUPUDS -Serbian Association of Applied Artists and Designers (since 1975.).
- Head of Department of Industrial Design, FAA
( 1989-94.; 1997-2000.);
- Dean of Faculty of Applied Arts - FAA, (1994-1996);
- Vice Rector for education, University of Arts in Belgrade ( 2004-2009. )
Dipl.-Designer. Jean-Louis Vidière Esèpe,
France
Frenchman Jean-Louis Vidière Ésèpe was born 1972 in the birthplace of the author of the Marseillaise at the French National Day. Nevertheless he left France in 1996 after product design Studies to a position as an Artistic Assistant Professor at the State Academy of Fine Arts in Stuttgart. In 1998, he joined the industry: He joined Milla & Partner in Stuttgart as an Art Director for communications in space, where he was also a partner from 2001 to 2003.
2003 independence called: He specialized as a freelance creative director and concept developer in communications in space for agencies such as Milla & Partner, Atelier Markgraph, Totems Communication, Design Hoch Drei, B612, Interbrand, AV Communication and last Steiner Sarnen Switzerland.
2010 Switzerland called: he became Konzepter and scenographer at Steiner Sarnen Switzerland. Since September 2013 he has regained its independence as a concept developer and scenographer.
Jean-Louis Vidière is married, has two children and lives in Germany near to Basel / CH. He is also "Ésèpe" (englich "Aesepus") even born in 733 BC. in an ancient river today's West Turkey.
THE PARTICIPANTS
We welcome students, young graduates and professionals
from our partner universities and worldwide to join us for this creative experience along the Danube.

The participants will form project teams.
Each team will outline, develop and work out visions of water-born habitats
and make a final presentation on the last Summer School day.

Besides the enjoyment of an inspiring topic and the excitement
of discovering young people from many countries, this workshop is a great opportunity
of challenging your own creative power and communicative skills.

The participants will get a Certificate and 3 credit points (ECTS) for their work.
VENUE & ACCOMODATION
The Venue of 2015 DAC Summer School is the prestigious EDUCONS University,
located in the scenic NOVI SAD on the Danube River.

The fresh architecture of the University provides
all the modern facilities for a Summer School.
The accommodation will occur in the new building of the University students dormitories,
just across the street of the main building.

As part of the Summer School, we will enjoy exploring as well the beauty of this city,
specially the spectacular medieval Petrovaradin Fortress and the water landscape of the Danube.

To learn more about EDUCONS, you can visit their website:
www.educons.edu.rs/en

Venue: EDUCONS – University Novi Sad
Vojvode Putnika 87
21208 Sremska Kamenica
Serbia
From left to right – top: Petrovaradin Fortress / Novi Sad and Danube landscape by night
Educons University
PARTICIPATION FEE
585 €
The listed fee is All-Inclusive: it includes the workshop tuition,
the accommodation, three meals board and the planned excursions and activities.
SUMMER SCHOOL SCHEDULE:
AUGUST 09 –19th
SUNDAY 09. AUGUST: Arrival & Accomodation.
Welcome by the Organizer Tour of the venue, getting together,
welcome drink and dinner.
MONDAY 10. AUGUST: Introducing the Experts and participants.
Introducing the topic: LIVING on the WATER / Building up the teams
Exploring in Internet: water living communities around the world
TUESDAY 11. AUGUST: Seminal lecture – Prof. George Teodorescu, Germany
Discussions / Key note Speculating the topic / Creativity Session
WEDNESDAY 12. AUGUST: Seminal lecture – Jean Louis Vidiere, France
Discussions / Key note Speculating the topic / Creativity Session
THURSDAY 13. AUGUST:
Seminal lecture – Prof. Kosta Krsmanovic, Belgrade.
Discussions / Key note Speculating the topic / Creativity Session
FRIDAY 14. AUGUST: Seminal lecture – Dr. Predrag Nikolic, Novi Sad
Discussions / Key note Speculating the topic / Creativity Session
SATURDAY 15. AUGUST: Project Team work / Evening in Novi Sad
SUNDAY 16. AUGUST: Petrovaradin Fortress excursion
MONDAY 17. AUGUST: Project Team work
TUESDAY 18. AUGUST: Project Team work
WEDNESDAY 19. AUGUST: Presentations of results / Certificates / Farewell party.
Registration Deadline: July 1st
To register for the Summer School, please fill out the following form by clicking on the REGISTER NOW button.
Once we get your registration, you'll receive a confirmation mail with the payment information.
You'll need then to transfer the All-inclusive fee of 585 EUR via bank transfer.
CONTACT US
If you need more information, don't hesitate to contact us via our official e-mail: